Capitalising on Ecommerce Growth and Cross Border Shopping
'The Times' interview with OOHPod CEO, John Tuohy
2 Mar 2022 -
10 mins read
Press
Interview Credit: Laura Roddy
Published: Sunday February 13 2022, 12.01am GMT, The Sunday Times.
John Tuohy, the former boss of the courier companies Nightline and Parcel Motel, isn't afraid of a logistical challenge. For his 50th birthday he organised how to get from his Malahide home to the Mad Cool music festival in Madrid on his motorbike, setting off five days before friends who opted to fly instead.
He had bought a BMW R 1200 GS bike in his forties when he was going through "a midlife crisis," and after passing his test travelled across Europe on it, choosing to stay in cheap hostels along the way.
Cost isn't an issue for Tuohy, especially since selling Nightline and Parcel Motel to UPS for €30 million in 2017 and taking his 40 per cent cut. Instead, he likes to embrace the "camaraderie on the road" while making sure that his vehicle is always visible from his window.
Tuohy is preparing for his latest challenge — the launch of an Irish parcel locker company called OOHPod. It's a venture he has been planning for some time. Since selling out of Parcel Motel in 2017 he has acted as a consultant to parcel locker companies throughout Europe. He felt that it was now time to get back on the bike, as it were.
With OOHPod he aims to place "out of home" lockers in 1,000 locations across the island of Ireland by 2025. To achieve it, Tuohy has bolstered his team, bringing in Orla Sheils, who formerly headed Parcel Motel, as chief operating officer. Patrick Crean, formerly of Bank of Ireland and Channel 4 in London, has joined as chief technology officer.
This week 91 lockers will open to the public in Jonesborough, Co Armagh, a new facility strategically placed to cater to online shoppers on both sides of the border.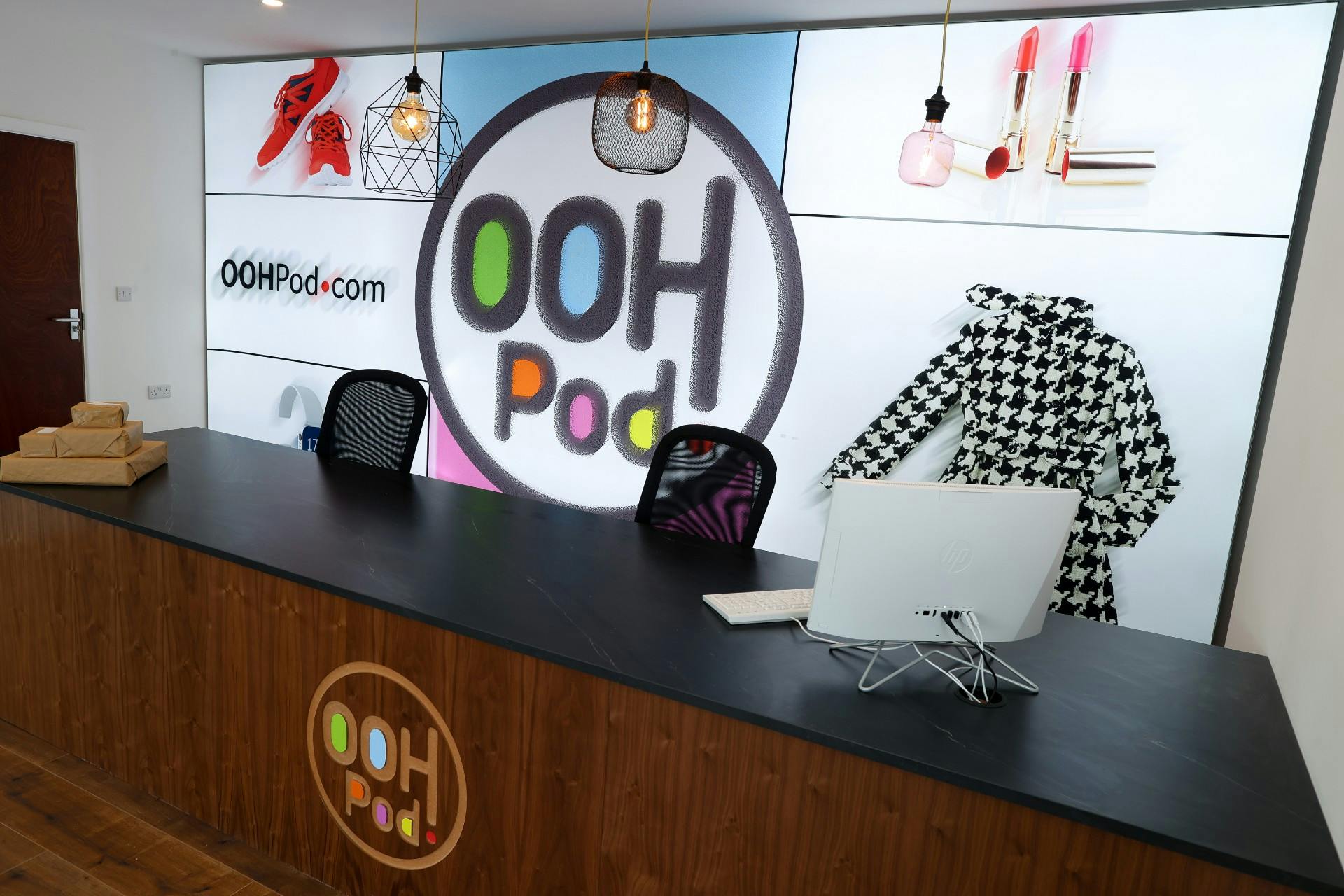 "Our new facility will appeal to people from Drogheda, Dundalk and Monaghan, targeting 25,000 households. We think it will be convenient for people to pop in there when they are doing cross-border shopping and order online to avoid delays."
A rented retail unit has been fitted with changing rooms to cater to shoppers that might want to return their items on the spot. Tuohy says that 30 per cent of all items bought online are returned.
He says there is a place on the Irish market for OOHPod and the company won't be in direct competition with Parcel Motel — which allows only UPS couriers to use its lockers.
"This is open and agnostic infrastructure and UPS, just like any of the other couriers, are welcome to use our parcel lockers."
His backers believe there is room, too. With the help of Declan Magee and Mike Perrick, who are both formerly of Elkstone Ventures, the Artane native has raised €3 million in seed funding. Grant Thornton also helped.
Tuohy has put €1 million of his own money into the company and secured €1.5 million from investors behind JMC Van Trans, an Irish logistics company, while the remaining €500,000 has come from private investors. He plans to raise a further €3 million from banks to pay for the cost of the lockers themselves.
He has plenty of contacts built up from his 30 years of working in the courier business, which started when he drove with FedEx Ireland after leaving school in 1989. While he worked his way up to management by the age of 20 there, he opted to leave when the company downsized its European business in 1992.
With IR£10,000 (€12,700) pooled between him and his friend Dave Field, who also opted to leave the courier, the duo set up Nightline from the spare room of the new house Tuohy had just bought in Castleknock. While he liked being his own boss 1990s Ireland was a "grim" place and his options were either to emigrate or try to do his own thing. "We would have had to go to London to look for jobs; there wasn't a whole lot going on here at the time" says John.
Nightline became a niche shipping company for Irish manufacturers. "We were just focused on international shipping, and it was very specialised," Tuohy says, adding that the company worked to get parts for its clients quickly and make a good name for itself.
When manufacturing started to decline in Ireland Tuohy started to grow the domestic courier business. In the early Noughties it was "simple" to run with many deliveries taking place between businesses, he says.
As the company handled shipments of high-value goods including tobacco and mobile phones, Tuohy installed a panic room in his home and his family underwent security training. "It was very The Man from U.N.C.L.E stuff," he says. The advice was for him and his family to remain as private as possible and stay away from social media sites — something Tuohy has kept to this day, opting not to name his family members.
By 2008 the ecommerce market was beginning to grow and Tuohy decided the company needed to enter the residential market or get left behind. He says Ireland's online customers bought mostly from UK retailers so he opened an office there and watched as the business doubled in size by 2012.
It was a "high volume, low margin" business — and one that came under more pressure to lower prices during the recession when clients were doing poorly. It also fluctuated hugely from season to season. Tuohy started to think outside the box. He started to look at parcel lockers as a delivery option that could be more profitable.
In 2010 he saw that parcel lockers were taking off in the Nordic region and eastern European countries. Through trade shows he began to network and forged one valuable contact, Rafał Brzoska, who operates Poland's InPost, a parcel locker company that floated on the Amsterdam stock exchange for €9.5 billion last year. Brzoska called Tuohy one day to say he had 100 spare machines that he could buy.
"Back then these machines cost €25,000 to €30,000 a pop, so we needed about €3 million and no Irish bank was going to lend to us that in 2012," Tuohy says.
After explaining the situation Tuohy got a follow-up phone call a few days later from the Polish chief executive to say a loan could be secured from a Polish bank.
Tuohy says that Parcel Motel, founded in 2012, was profitable as a standalone business. "It got a lot of mentions internationally as a good example of a parcel locker rollout and when we brought it to Ireland, many people thought it was a franchise because the branding was so strong."
With the sale of Nightline in 2017 Parcel Motel was sold to UPS. Tuohy says that at the time of the sale the company was facing Brexit, and while it had grown substantially and had revenues of more than €50 million a lot of money would have to be spent to ensure the courier could keep afloat.
He said that the company had been built on a lot of debt, having never taken on any outside investment, apart from small sums given by family and friends at the very beginning. "We weren't getting the right advice on equity investment, and we were thinking in the old-school ways that equity was blood," he says.
If he had known that three years later the world would be faced with a pandemic, and the ecommerce market would boom, he says he probably would have held on to the business.
"I wouldn't have sold, but you have to take decisions based on the circumstances that you are in at that time."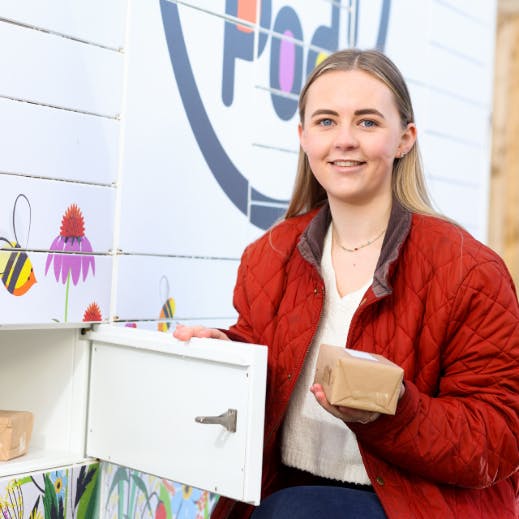 For now, Tuohy's focus is solely on OOHPod, By the end of this year he plans to install OOHPod's lockers across 50 locations around Dublin. He has already signed APCOA Parking Ireland and Parkrite as clients, and is at present surveying ten car parks.
Tuohy is also in talks with Dublin Bus to install lockers near bus stops in suburban areas around the city and employers, who would like lockers installed in offices. He is also exploring other avenues, such as refrigerated lockers that will allow him to form partnerships with grocery stores, and placing lockers at service stations throughout the country.
When it comes to timing, Tuohy thinks OOHPod's is perfect — launching with people returning to the office and hybrid working set to become a reality. Consumers will no longer be sitting at home waiting for their deliveries by the door.
Couriers will be facing a logistical nightmare in the coming months, and Tuohy argues that parcel lockers will become more convenient. Long-term, he has big ambitions for the company and is already plotting to enter the European parcel locker market and consolidate an industry that is fragmented through the acquisition of start-ups.
It sounds like the BMW bike road trips might be put on the back burner for a while.
The life of John Tuohy
VITAL STATISTICS
Age: 54
Family: Wife, teenage son and daughter at university
Home: Malahide
Education: Chanel Catholic College, Coolock; diploma at London School of Economics
Favourite film: The Founder
Favourite book: Jupiter's Travels, by Ted Simon
WORKING DAY
I start off the day with exercise and do a bit of work from my home office. I drop my son to school and then go to the office after 9 o'clock. I'm usually in the office until 6pm. We have a showroom so my day is spent talking to a lot of clients.
DOWNTIME
When I left Nightline I was very overweight so I lost 20 kilos through cycling. I make sure to cycle or do a 5km walk. I love music and I have tried to learn the guitar. I've also done some Spanish classes and can order a dish in Spanish now. I have my touring bike and love travelling on it.