Offer convenience to your customers and drive footfall to your store
With an OOHPod smart locker on your retail premises, you're offering a convenient service to your customers and local community.  Not only will you attract increased footfall to your premises, you will also help reduce the impact of deliveries on the environment with lower emissions and less traffic congestion.
Your Problem
Your consumers want a convenient and sustainable method of collecting and returning their online shopping. Arriving at times that suits them with no fuss and no delays.
Our Solution
OOHPod smart lockers offer a convenient service to your customers and local community while attracting additional footfall to your premises.
Want to read more about our automated Click & Collect Lockers?
Download our OOHPod Retail Guide today and start using our solution tomorrow.

Clean & Green
By making deliveries and returns fit into daily routines, OOHPod smart lockers help to create a healthier, greener and more efficient community.

Self-Service
Facilitate better options to collect and return online shopping, send and exchange items. Our smart lockers are the perfect self-service solution to bring new customers straight to your door.

Click & Collect
A quick and easy Click & Collect solution for your business. With drop box and refrigerated options, you can ensure that your customers have an exceptional experience.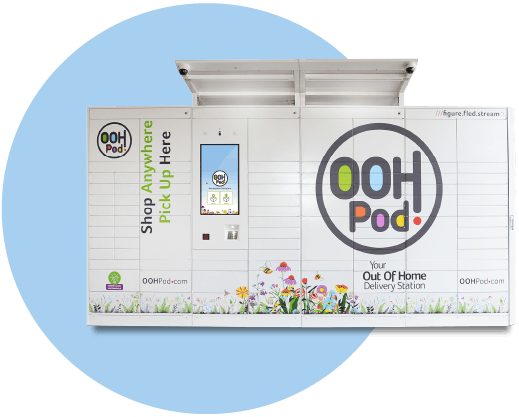 Our Lockers
Our lockers are suitable for both indoor and outdoor locations. They are available in 17, 47 and 91 door models. Security cameras are inbuilt to ensure safety for pickup and drop off.
We've also got advertising screens, independent data connections and co-branding opportunities.

For more details, download our Locker Specification
Download Locker Specification
Get in Touch
Complete your details to speak to our Sales Team today