Employee parcel management made easy with our corporate smart locker solutions
Allow employees to receive their parcels quickly and securely and reduce pressure on your mail room.
Prepare for hybrid working by using our lockers for employee post, hot desk storage, IT equipment distribution and company merchandise.
Your Problem
A busy mail room clogged up with employees' parcels. Slowing down your team and wasting valuable resources, space and time. We have the perfect solution for you.
Our Solution
OOHPod smart lockers will provide a secure place for your employees to collect and return their parcels without any intervention from your mail room staff.

Available 24/7
Make sure employees receive their parcels quickly and securely all while keeping the office clear

Employee Perks
Post pandemic out of home solution for employees. Boost morale, without sacrificing your mailroom's productivity

IT Repair
Enable your IT team to respond rapidly to repair requests by collecting and disbursing assets to employees

Company Merchandise
Reward employees with promotional materials, merchandise and fun items

Peer to Peer Exchange
Allow employees the ability to drop items, documents, resources and even send lunch to one another!

Multi Tenant Buildings
Providing a convenient and central package destination for all the tenants in your commercial office space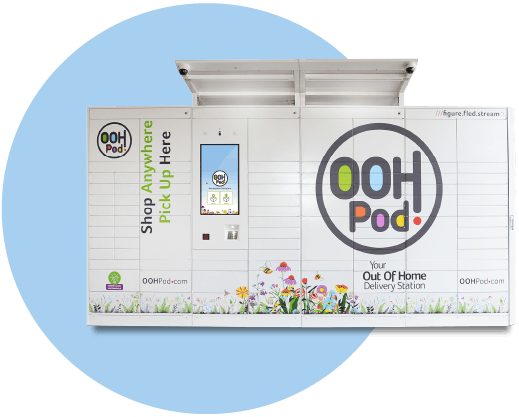 Our Lockers
Our lockers are suitable for both indoor and outdoor locations. They are available in 17, 47 and 91 door models. Security cameras are inbuilt to ensure safety for pickup and drop off.
We've also got advertising screens, independent data connections and co-branding opportunities.

Download our free guide to view our specifications in detail.
Download Now
Contact Our Corporate Team