Avoid your common areas and hallways being flooded with parcels.
With OOHPod's Residential solution you can save time, space and complaints by installing a Smart Locker in your Apartment Complex or Residential Space.

Tenant parcel management
Allow residents receive parcels quickly and securely all while keeping corridors and common areas clear

A valuable resident perk
Ensure residents don't have to worry about being at home to sign for deliveries or accept other neighbours deliveries

Convenience to your residents
Offer your residents a self-service option to collect and return online shopping at their convenience
Residential Partners




Your Problem
Your residents are not at home to receive deliveries and parcels are left in lobbies and common areas with multiple carriers driving around the area for long periods of time. Our residential solution solves your problem!
Our Solution
OOHPod smart lockers provide a secure place for your residents parcels to wait until they are ready to collect them, keeping your common areas clear and reducing the amount of time delivery vehicles spend in the area.
Why install lockers for your residents?
Consolidated deliveries to one single location means no packages left in corridors or parcel rooms. Secure, trackable deliveries controlled and accessible by the residents. Get in touch with us today and we will prepare a tailored solution for your building or residence.

Create a greener community.
Reduce the amount of time that delivery vehicles spend in your residential complex.  Create a healthier & greener residential environment

Peer to peer exchange
Allow residents the ability to drop items, resources and even gifts to each other and increase engagement

Open 24/7
Residents can send, receive or return parcels 24/7. No waiting for mail rooms to open or queuing for staff members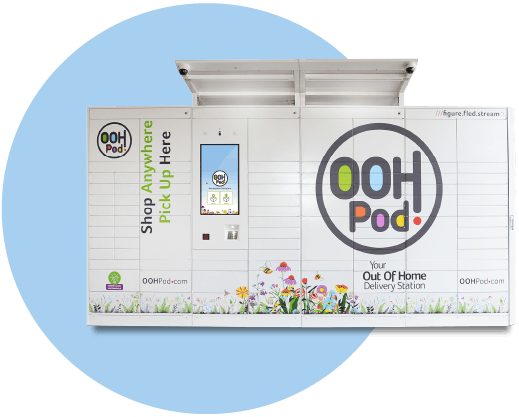 Our Lockers
Our lockers are suitable for both indoor and outdoor locations. They are available in 17, 47 and 91 door models. Security cameras are inbuilt to ensure safety for pickup and drop off.
We've also got advertising screens, independent data connections and co-branding opportunities.

Download our free guide to view our specifications in more detail.
Download Now