The team behind the OOH

OOHPod is an open network locker solution designed with sustainability, convenience, and security in mind. This means, unlike with other locker providers, you can shop anywhere, and have your parcel delivered straight to an OOHPod locker no matter who the delivery provider is.
OOHPod also provides a parcel pick up service in Jonesborough. Have your parcel delivered to our address in Northern Ireland and get it cheaper, faster and save a fortune on fees - only 50 minutes from Dublin.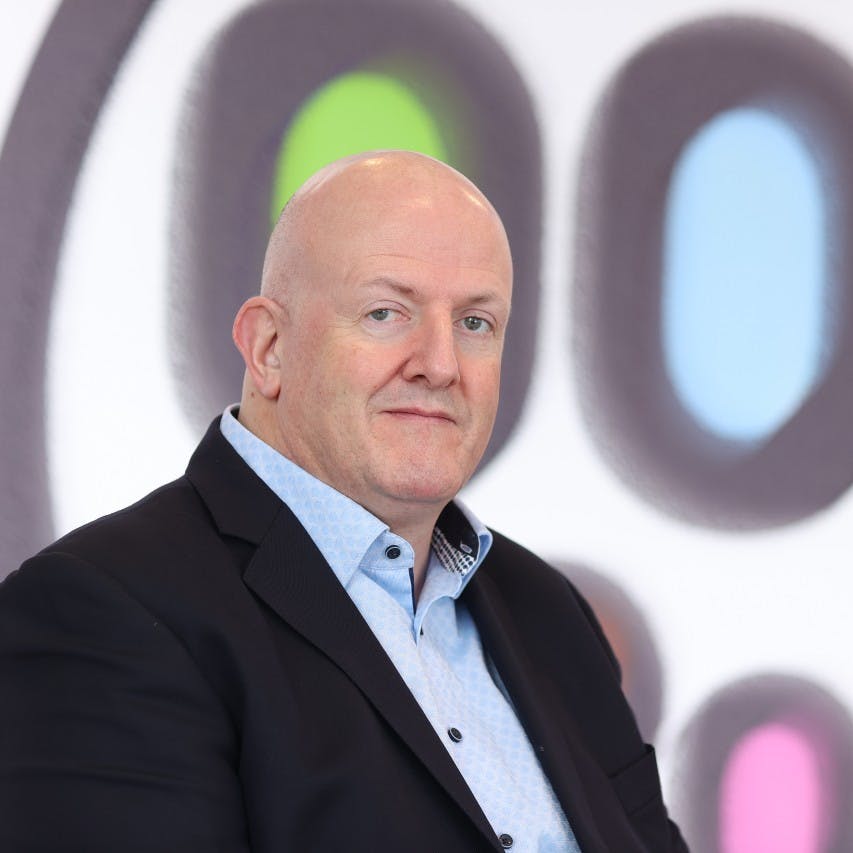 Our Team
Our Founder and CEO

John Tuohy, our CEO, was the CEO and founder of Parcel Motel a hugely successful parcel locker known primarily for its virtual address service in Northern Ireland. Parcel Motel was acquired by UPS Inc, in 2017. John is an award winning and experienced leader in the parcel delivery and logistics industry and an expert in final mile and Out of Home (OOH) delivery solutions.
Our COO 
Orla Sheils, our COO, was General Manager at Parcel Motel in Ireland from its start up in 2012 until 2021. With nine years experience at senior management level at one of the most successful parcel locker companies in the world, Orla brings a wealth of knowledge and experience to her exciting new role at OOHPod.
Things that make you go OOH!
Do you miss your virtual Parcel Motel address? Do you miss grabbing a deal from your favourite UK stores? Why not sign up with OOHPod and have your parcel delivered to our Northern Ireland store? You can pick it up from our locker in Jonesborough – only 50 minutes from Dublin airport on the M1.
Try before you dri (...ve)
Our Jonesborough store is not just a locker. It's a fully kitted out store with a comfy waiting area and private changing room facilities where you can try out your new look. If you don't like it simply reuse the packaging and we'll help sort out your parcel return to store. OOH Handy!
Our Expanding Network
Our parcel locker in Jonesborough is just the beginning. We will be expanding our parcel locker network all throughout Ireland in the coming months. Using an OOHPod locker as your delivery address will give you a secure space to pick up and drop off parcels in a way and at a time that suits you. With 24/7 access it won't matter whether you're working from home or back in the office, your parcel is safe with us.
Business Matters
Using a parcel locker for your retail business gives you a unique opportunity to turn an expensive home delivery model on its head. Offering customers more choice with a seamless click & collect service drives footfall to your store and provides a convenient out of hours pick up solution allowing customers to collect at a time that suits them.
Coming soon: dry cleaning pods, drop box pods, chilled and frozen pods.
Make A Difference
Using a parcel locker is better than having a package delivered directly to your door. Not only is it more sustainable but it's safer too. You can be anywhere, go everywhere and, when your parcel arrives, we'll be ready and waiting to hold onto it for you.
Change one thing and you can change the world. Picking up your parcel from one of our lockers is the single biggest sustainable difference you can make to your online shopping. Using a parcel locker helps reduce traffic and carbon emissions on your streets, making your community a little bit greener.