How to use OOHPod Lockers as UPS Access Points
In this post, we explain how to use OOHPod lockers for sending or receiving parcels
30 Mar 2023 -
4 mins read
How it Works
We are proud to announce that OOHPod has partnered with United Parcel Service to become part of their UPS Access Point network. A UPS Access Point® is a secure location that allows for picking up or dropping off UPS packages.
To use a UPS Access Point® for receiving parcels, either the shipper or receiver must send the shipment to a listed locker location. This can be done at checkout or arranged for later via the UPS delivery management system.
Using a UPS Access Point® for sending or returning parcels couldn't be easier.  Simply follow the steps below and let OOHPod and UPS do the rest!
Step 1: Pack your parcel
Pack up your parcel and ensure that the packaging is suitable to withstand normal transit handling.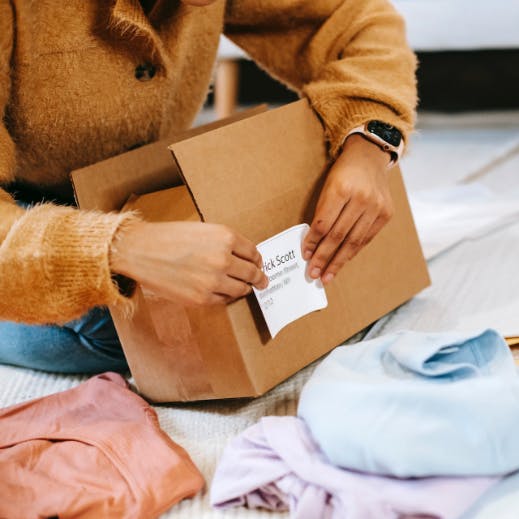 Step 2: Print a label
Print the UPS label and attach it to the outside of the parcel.
Tip! You can buy a sending label on UPS.com or, if it's a return, use the label provided to you by the retailer you are returning the item to.

Step 3: Bring it to a locker
Bring the parcel to any OOHPod Locker location. Go here for a list of locations.
Tip! Ensure you filter by UPS Access Point.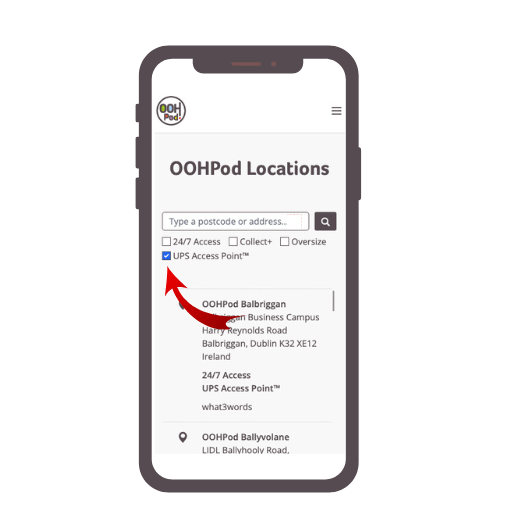 Step 4: Tap the screen
On the OOHPod locker screen, touch Drop Off and then Customer.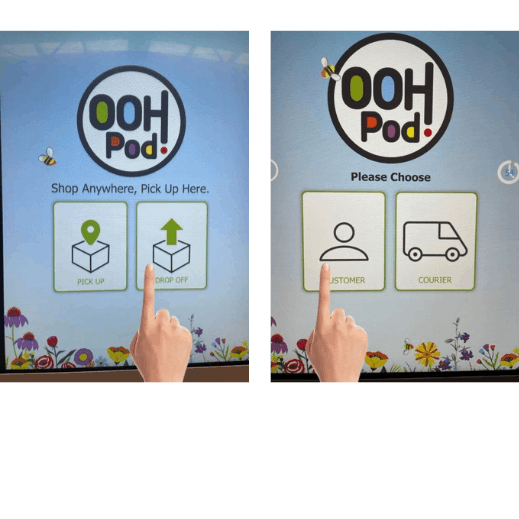 Step 5: Scan the parcel
To open a locker, scan the UPS barcode containing the UPS tracking number.
The UPS tracking number is 18 digits long and begins with "1Z". 
Tip! If there is more than one barcode on the label, cover over the others and make sure you are scanning the 1Z barcode only. THIS IS VERY IMPORTANT, IF YOU SCAN THE WRONG BARCODE, THE LOCKER WILL NOT OPEN.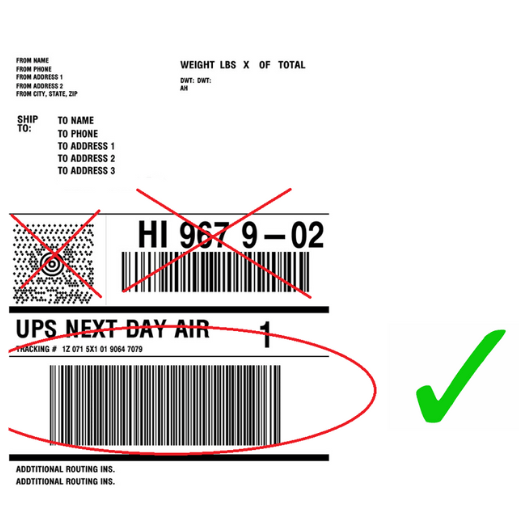 Step 6: Or key in the code
If you have difficulty scanning the 1Z barcode, you can key it in instead using the onscreen keyboard.
Step 7: Store your parcel
A locker door will open. If is it the correct size, place your parcel inside and close the door.  If you need a bigger locker, close the door and touch "Open Bigger" on the screen. Repeat until you get the appropriate sized locker and place your parcel inside and close the door.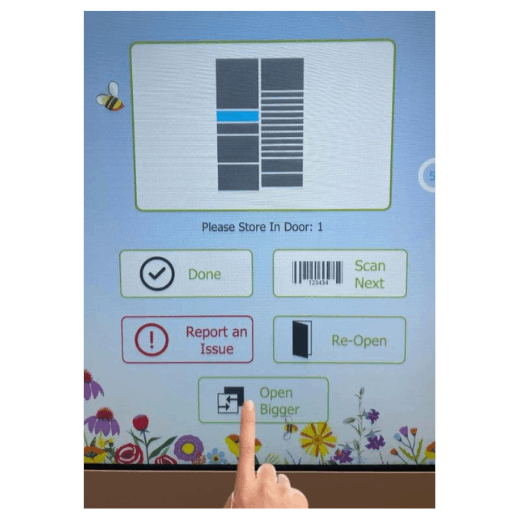 Step 8: Get a receipt
You will be asked if you would like a receipt as proof of drop off. Add your phone number or email address and it will be sent by either SMS or email (as per your selection).
Step 9: You're done!
And that's it! UPS will come to collect your parcel on their next delivery round. You can follow its progress here