We deliver solutions.
We provide a modern solution to complex delivery situations.
A self-service locker from OOHPod will provide you with a secure space to provide contactless click and collect services for your community and will drive foot fall to your site.

Sustainable
Clean & Green. Promoting locker pickup as a sustainable solution reducing demand for home delivery.

24/7 Access
Safe & Secure. Lockers have inbuilt security cameras. Equipped with the latest technology.

Hassle Free
We install and maintain our machines and provide a dedicated Account Manager.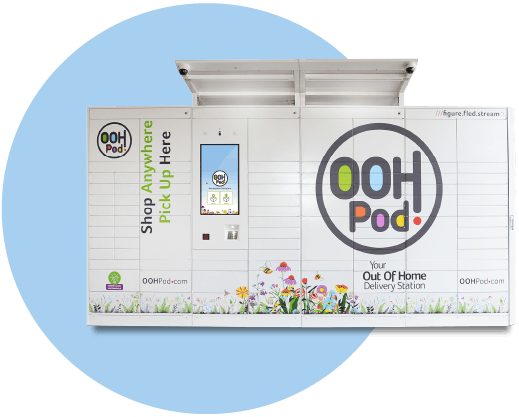 Our Lockers
Our lockers are suitable for both indoor and outdoor locations. They are available in 17, 47 and 91 door models. Security cameras are inbuilt to ensure safety for pickup and drop off.
We've also got advertising screens, independent data connections and co-branding opportunities.

Download our free guide to view our specifications in more detail.
Download Now